The Toowoomba Hospital Foundation supports local health services through the provision of funds for life-saving equipment and resources, staff development, research and scholarships at our hospitals: Toowoomba Hospital, Baillie Henderson Hospital and Mt Lofty Heights Nursing Home.
Fundraise for the Toowoomba Hospital Foundation
We want to provide the best possible opportunities and outcomes to our staff and our patients – and we need your help. There are many ways you can fundraise on behalf of the Toowoomba Hospital Foundation and show your support.
Some fundraising ideas include:

Organising a team fundraising event

Raise funds at your school

Raise funds at your place of work

Collect donations as part of a special celebration

Collect donations in memory of someone
Join one of our events
The Toowoomba Hospital Foundation's fundraising efforts are buoyed by a full schedule of events each year. Our events connect us with businesses, the community and service groups who all work together to ensure we continue to hit our fundraising goals.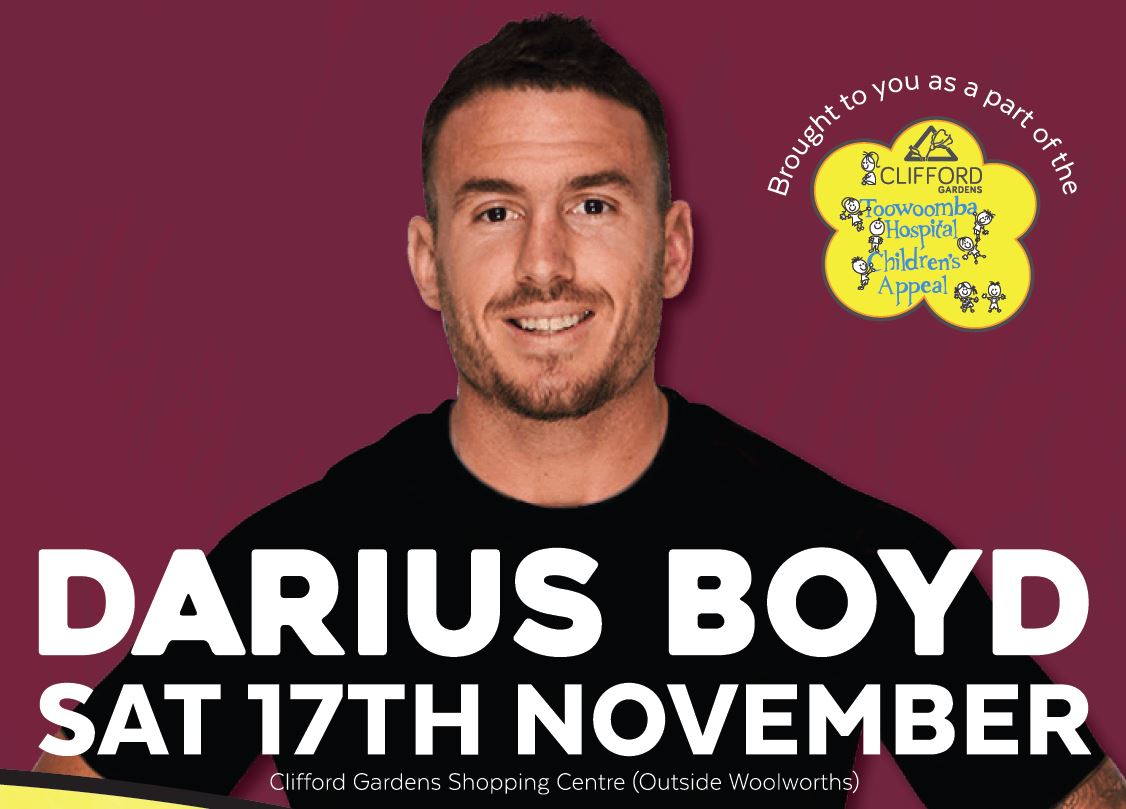 Darius Boyd - Kids Celebrity Football Toss
Register today to join Darius Boyd for the Kids Celebrity Football Toss from 10am - 11am at Clifford Gardens. Each child will have the chance to throw the footy through the hole with the winner to receive an exciting prize. Each participant also receives a special offer from Boost Juice. Registration is strictly limited to 100 participants and participants should be age 12 or under. Funds raised will benefit the 2018 Clifford Gardens Shopping Centre Toowoomba Hospital Children's Appeal.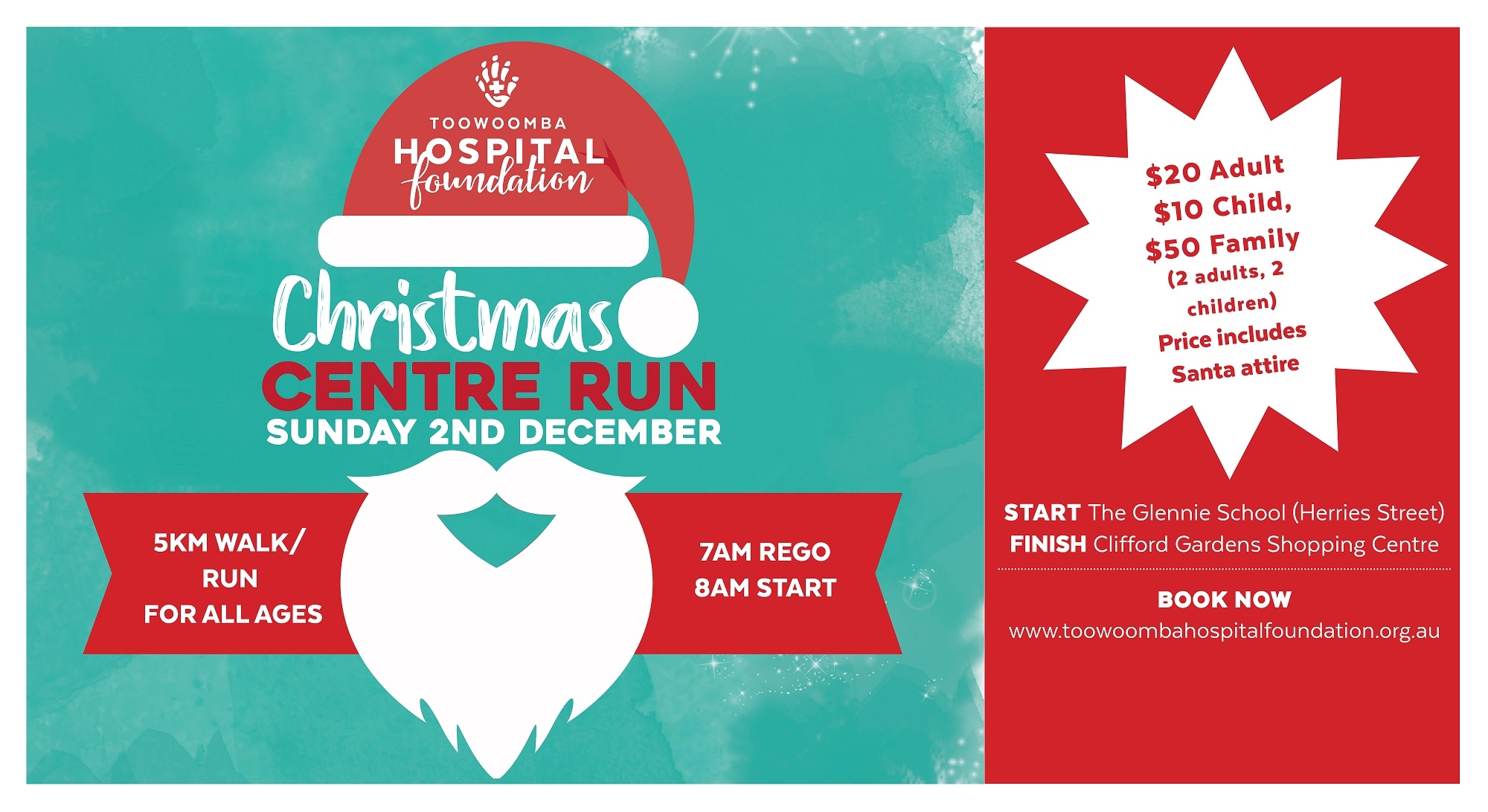 2018 Christmas Centre Run
Dress up in your finest Santa outfit and join us for the 2018 Christmas Centre Run. This family-friendly 5km walk/run is suitable for all ages and is a great way to get into the Christmas spirit and raise money for sick kids. Bookings now open. *Win an Apple Watch - the highest fundraiser will be awarded an Apple Watch. Donate today via https://events.toowoombahospitalfoundation.org.au/fundraisers/ToowoombaHospitalFoundation/christmas-centre-run---win-an-apple-watch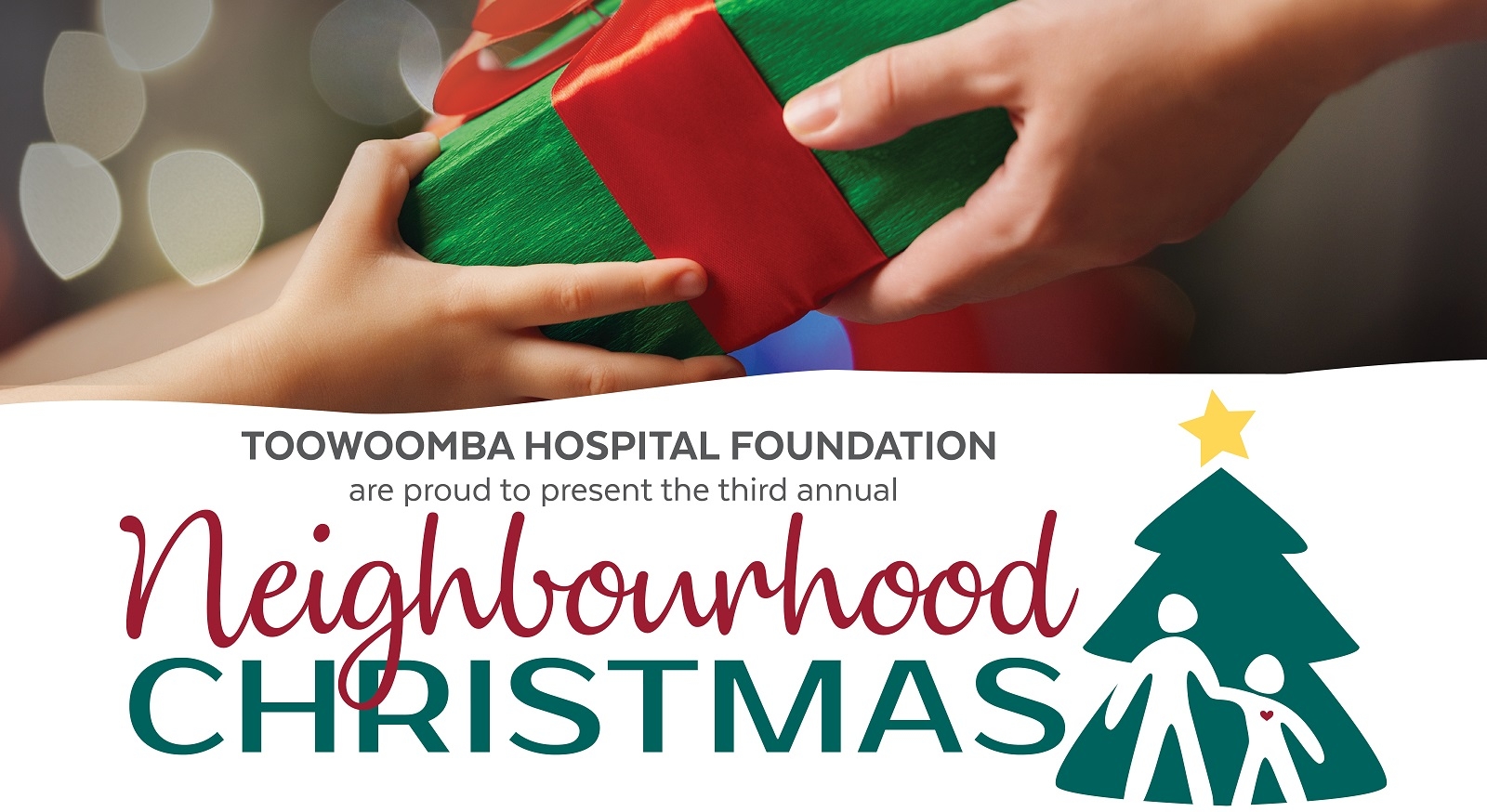 Neighbourhood Christmas
Toowoomba Hospital Foundation is proud to present the third annual Neighbourhood Christmas. The lunch event provides a Christmas to those who otherwise may not have the opportunity to celebrate the day. Guests are strictly via referral only.
Working with our mates events
We are incredibly lucky to be supported by some amazing organisations that hold annual events whereby THF is the sole or in-part beneficiary of funds raised. THF are also lucky enough to support a number of fantastic organisations who are making a real contribution to our community. Below you can find events which fundraise on our behalf. We are so grateful for this support.